McCullough Hills Stake Holds Successful Service Project for Three Local Charities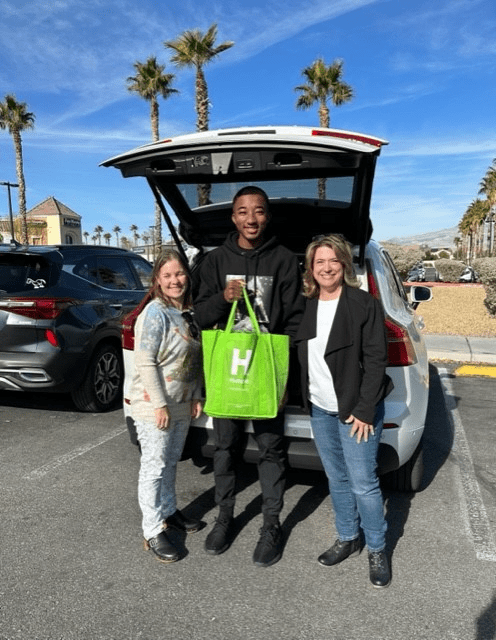 This article was contributed by a local member of The Church of Jesus Christ of Latter-day Saints. The views expressed may not represent the views and positions of The Church of Jesus Christ of Latter-day Saints. For the Church's official site, visit churchofjesuschrist.org.
The McCullough Hills Stake coordinated a successful service project for three local charities this month. Members of the Stake as well as members of the surrounding community participated by donating new or gently used children/adult coats; new pillows and blankets. All three charities were thrilled to receive the donations especially at this time of year when there is a greater need for help.
Those who participated were able to gather and donate to the following local charities:
Klothes 4 Kids: This charity received 81 coats as well as some clothes which will be provided to foster children who most often leave group homes with whatever items are on hand and often too big or too small. Those who dropped the donations off to the charity were able to meet the original founder, Nijel Murray, who's very own foster brother was his inspiration for starting the charity.
African Community Center of Las Vegas: They received 20 new pillows and 32 new blankets! This charity works with refugees from all over the world and their director, Milan, even commented that they expect new refugees from Ukraine in the upcoming weeks.
Catholic Charities of Southern Nevada: This charity received 91 men's coats! Their director, Emily, had stated that they were in great need of men's coats and those that participated in the service project were able to gather a lot!
All three charities were very thankful for the generous donations and the coordination of the project by the McCullough Hills Stake.
For more information on these charities click their links below: