JustServe.org (and its app) make it easy for local volunteers to find opportunities to help those in need and enhance the quality of life in the community. JustServe helps people connect with others, develop mutual understanding, and make new friends, all while making the community a better place.
Just Serve is free to use, for both organizations posting their projects, and volunteers signing up.  It is simply a community resource designed to enhance the quality of life for all.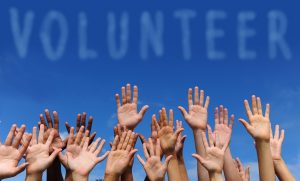 FEBRUARY & MARCH 2023 SERVICE OPPORTUNITIES 
February 1st to March 1st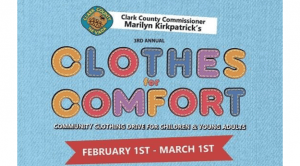 DONATIONS NEEDED:  Clark County Commissioners are gathering new and gently used clothing and belts for children and young adults in our community.
More information on this event:
https://www.justserve.org/projects/431d071d-6d4f-48c3-a9da-3d2521ab962e/clothes-for-comfort?shiftId=9392e2ea-b907-4aea-ba17-92f379ccefc8
March 8th from 8am to 12noon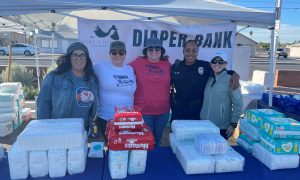 VOLUNTEERS NEEDED to help set up; distribute diapers & wet wipes; clean up, etc. at a pop up diaper bank in North Las Vegas.
More information on this event:
https://www.justserve.org/projects/6dbc52b2-77ea-41e7-88d6-8849d8c2a340/baby's-bounty-diaper-banks—north-las-vegas?shiftId=2023-03-08T08%3A00%3A00
March 11, 2023 from 2pm – 4pm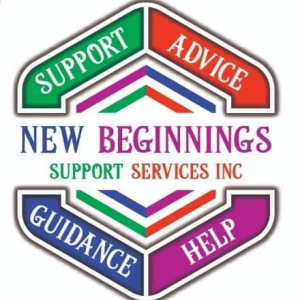 MENTORS FOR YOUTH NEEDED:  Looking for community volunteers to work with youth at the 3625 Boulder Highway, Las Vegas, NV 89121 office.
This is an ongoing event held the Second Saturday of each Month for the rest of the year.
More information on this event: https://www.justserve.org/projects/405229f1-edac-4118-b4a8-15b467dcb7f6/mentors-for-youth?shiftId=2023-03-11T14%3A00%3A00
This month's service opportunities not what you are looking for?
Simply visit JustServe to find the right community service project to fit your needs.
Find group service projects for your family, business, club or organization.
Find local charities to support.
Work with a charity to design your own project donation based or working together in the community.
JustServe has a curated list of trusted organizations.
Their team is ready to help you find ways to serve!
How JustServe Changed Meg's Life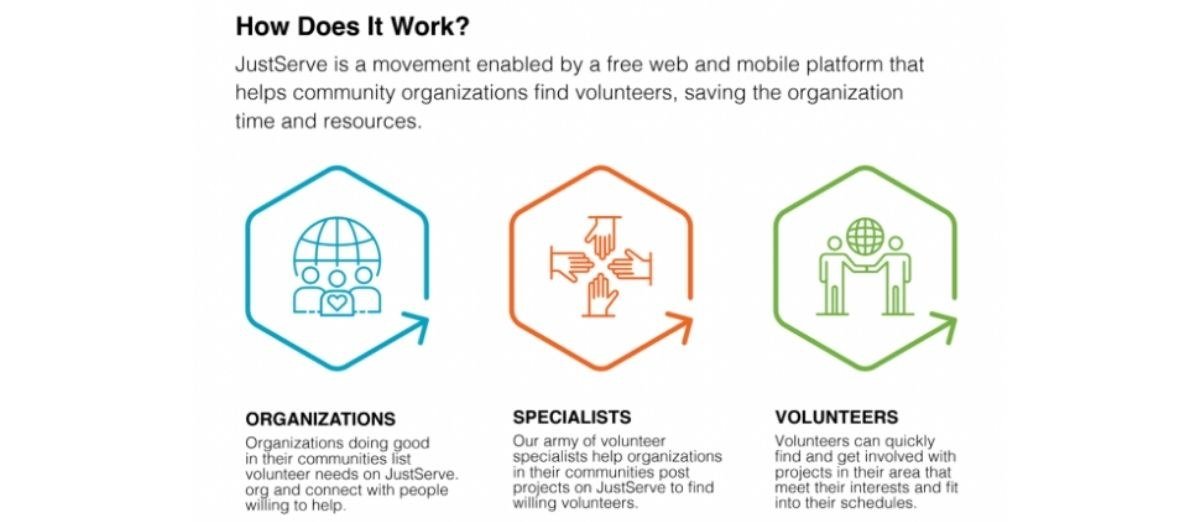 Looking for a way to make your community a better place? Utilizing JustServe will help you find just the right project that interests you.  Volunteering for the project will take you through a free, one-time registration process and you will receive a confirmation about the day.  Then, just show up and serve!
There are service projects you can do in groups, on your own, at home, outdoors or indoors, in the community.

There is something for everyone – check out JustServe to find something that interests you.
We may not solve world hunger immediately, but we're convinced that by serving each other in our local communities, we're paving the way for much broader changes. Our individual efforts don't need to be huge—a little bit of change here, a few hours there—but even small efforts quickly add up to make a real difference.
As we work side-by-side and learn from each other, mutual understanding increases, misconceptions can be corrected, and new friendships are built.
Benefits of service include:

Self-Esteem

Mental health

Builds relationships

Community engagement

Meet new people

Opportunity to give back 

and much more! 
Are you looking for a service opportunity perfect for you? 
Expand your search radius from 5 miles to something a little further

Check opportunity attributes such as Suitable for all Ages, or Group Project

Customize for your particular skills or interests

Search for Remote Projects, which you can do from anywhere
Visit: JustServe.org