JustServe.org (and its app) make it easy for local volunteers to find opportunities to help those in need and enhance the quality of life in the community. JustServe helps people connect with others, develop mutual understanding, and make new friends, all while making the community a better place.
Just Serve is free to use, for both organizations posting their projects, and volunteers signing up.  It is simply a community resource designed to enhance the quality of life for all.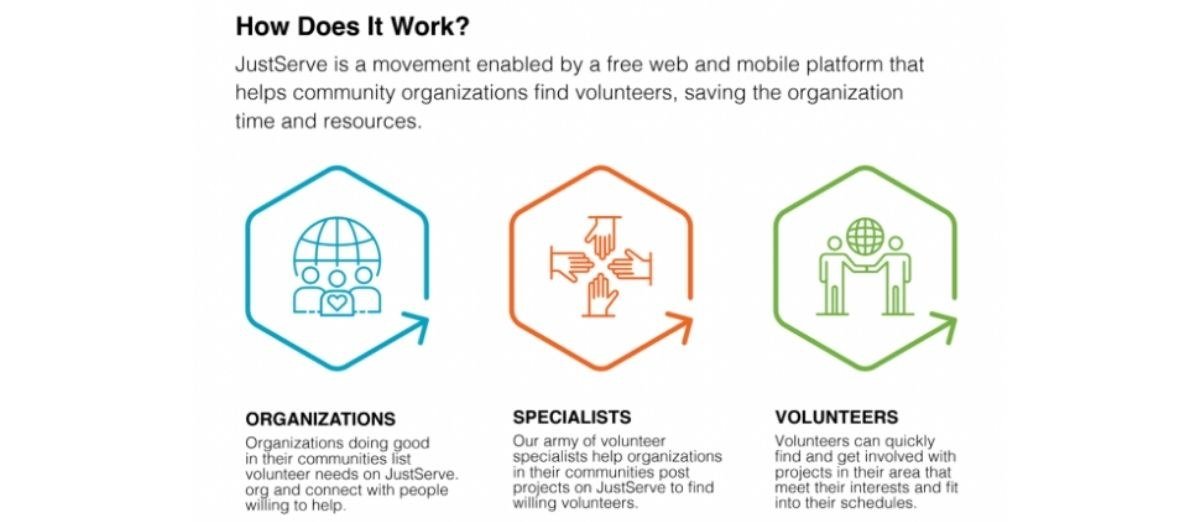 Are you looking for a way to participate in making your community a better place? Utilizing JustServe will help you find just the right project that interests you.  Volunteering for the project will take you through a free, one-time registration process and you will receive a confirmation about the day.  Then, just show up and serve!
There are service projects you can do in groups, on your own, at home, outdoors or indoors, in the community.

There is something for everyone – check out JustServe to find something that interests you.
We may not solve world hunger immediately, but we're convinced that by serving each other in our local communities, we're paving the way for much broader changes. Our individual efforts don't need to be huge—a little bit of change here, a few hours there—but even small efforts quickly add up to make a real difference.
As we work side-by-side and learn from each other, mutual understanding increases, misconceptions can be corrected, and new friendships are built.
Benefits of service include:

Self-Esteem

Mental health

Builds relationships

Community engagement

Meet new people

Opportunity to give back 

and much more! 
Looking for a service opportunity perfect for you? 
Expand your search radius from 5 miles to something a little further

Check opportunity attributes such as Suitable for all Ages, or Group Project

Customize for your particular skills or interests

Search for Remote Projects, which you can do from anywhere
Global Youth Service Day is coming up April 29 – May 1 and is the largest youth service event aiming to
help local communities thrive by working together to serve. 
You can make an impact in three simple steps:
Find a friend to serve with!

Plan a project on JustServe.org or the JustServe app.

Share your experience using #GYSD or tag us @Just_Serve.
April Project Of The Month