JustServe.org (and its app) make it easy for local volunteers to find opportunities to help those in need and enhance the quality of life in the community. JustServe helps people connect with others, develop mutual understanding, and make new friends, all while making the community a better place.
Just Serve is free to use, for both organizations posting their projects, and volunteers signing up.  It is simply a community resource designed to enhance the quality of life for all.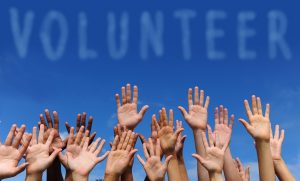 SATURDAY, SEPTEMBER 30th|9am – 11am
Kiel Ranch Historic Park Clean Up Project 
Please join us for the Kiel Ranch Historic Park on Saturday, September 30th from 9am-11am. We will be meeting at 2465 Kiel Way, North Las Vegas, NV 89030. Registered volunteers will receive a meeting spot map and event details a few days before the event. All ages are welcome, minors without an adult guardian present will need to bring a signed waiver. Waivers will be emailed to registrants prior to the event. Registration will close on September 28th at 8am.
We will provide all the tools and supplies required for the event including gloves and trash grabbers. Please monitor your own health, if you are experiencing any symptoms of an illness or don't feel well, we ask that you reschedule your volunteer shift with us. If you are feeling well and symptom free, wear closed toed shoes, bring plenty of drinking water for yourself. Plan ahead for warm seasonal temperatures.
More information on this event:
https://www.justserve.org/projects/1736ae76-86c4-45fd-b24d-5e5dd96cf911/green-valley-community-9%2F11-day-of-service?shiftId=f0caf005-9402-47db-982d-05c1257ad204
ONGOING NEED 
Nevada Childhood Cancer Foundation Food Pantry  
The Nevada Childhood Cancer Foundation's food pantry helps families with a child struggling with cancer and the accompanying medical bills. Please check the attachment for items needed: canned goods, bottled goods, dry goods, non food items. Please call to set up a time to drop goods off: Monday-Friday 9:30-4:30pm
https://api-v4.justserve.org/api/v1/attachment/ce11ba6d-42f9-450a-a8c6-24c2341655b6
More information on this event:https://www.justserve.org/projects/946cd7d7-2a26-4229-b1ce-3bfd5396df58/save-a-life-in-remembrance…?shiftId=9d282bfb-c0bc-4b44-a993-21e11d5240b0
SATURDAY, SEPTEMBER 30th|11am – 3pm 
DISTRIBUTION OF FOOD 
Every Saturday rain or shine the Queen's Food Program distributes food on a vacant lot at 1229 W Owens Ave to anyone in need.
"THE QUEEN'S FOOD PROGRAM"! We are in need of Men AND Women to help load and unload boxes of food to and from the truck. Help with sorting of vegetables and fruits, all foods need to be set up organized on tables, etc… Serving the food to needy families. If a car is available volunteers may be asked to help at the store with loading. We need servers and also someone directing traffic. You are asked to arrive at the location listed and wait for the food truck to show up arriving somewhere between 10:30am and 11:00am. Hours of operation are EVERY SATURDAY from 11:00 am to 3:00 pm every Saturday. Some heavy lifting is involved for those who can do so. Those who cannot lift will be assigned other duties. This is a weekly community outdoor feeding program. Volunteers are needed. This organization works from donations given by the public of food from various grocery outlets and other donations of food, household supplies, personal hygene, and monetary etc… as needed as well. The goal here is to make sure we feed as many people in need as we can provide for, with the resources (although limited) that we acquire.  YOUR ASSISTANCE IS DESPERATELY NEEDED!!!
More information on this event:
https://www.justserve.org/projects/431d071d-6d4f-48c3-a9da-3d2521ab962e/clothes-for-comfort?shiftId=9392e2ea-b907-4aea-ba17-92f379ccefc8
WEDNESDAY, OCTOBER 4th|8am – 12pm
Baby's Bounty Diaper Banks – Henderson
Baby's Bounty launched our diaper banks in May of 2020 as a result of the Covid pandemic. Since its inception, our Diaper Bank Program has distributed over 2 MILLION diapers and 5 million wipes to over 30,500 Southern Nevada families in need.   We currently serve in three municipalities, Las Vegas, North Las Vegas, and in Henderson. These events occur at each location on a monthly basis, typically on the first, second and third Wednesdays of the month.  Distributions for these events take place between 9am-12pm, and if possible, we ask that our volunteers arrive at 8am to assist with set up.  Volunteers will be asked to assist with tasks such as event set up, traffic control, client check-in, diaper and wipe distribution to clients, clean up (including breaking down boxes), etc.   These events are outdoors, so we encourage comfortable clothing, shoes, and sunglasses and/or sunscreen. Water is always provided during events!   Thank you for your interest in volunteering with Baby's Bounty to keep our littlest community members clean, healthy and dry!
**More information on this event:
https://www.justserve.org/projects/c3c19e2e-8140-413e-92e0-54dc774c1051/community-day-of-service?shiftId=b11e5085-aed5-426e-aef0-8f242ce415d2
SATURDAY, OCTOBER 7th|9:30am – 12:00pm
October Three Square Drive-Thru Food Distribution 

Volunteers to assist in the distribution may arrive between 9:30 and 10am to help set up, breakdown pallets/boxes of food, build bags of assorted groceries and distribute to vehicles passing through the parking lot.
**More information on this event:
https://www.justserve.org/projects/4da3f6e7-76b9-44db-ba4d-2264a6163594/clark-county-heritage-museum—nature-trail-cleanup?shiftId=64a24916-f8d9-4372-98e9-5f3d36cd0188
This month's service opportunities not what you are looking for?
Simply visit JustServe to find the right community service project to fit your needs.
Find group service projects for your family, business, club or organization.
Find local charities to support.
Work with a charity to design your own project donation based or working together in the community.
JustServe has a curated list of trusted organizations.
Their team is ready to help you find ways to serve!
How JustServe Changed Meg's Life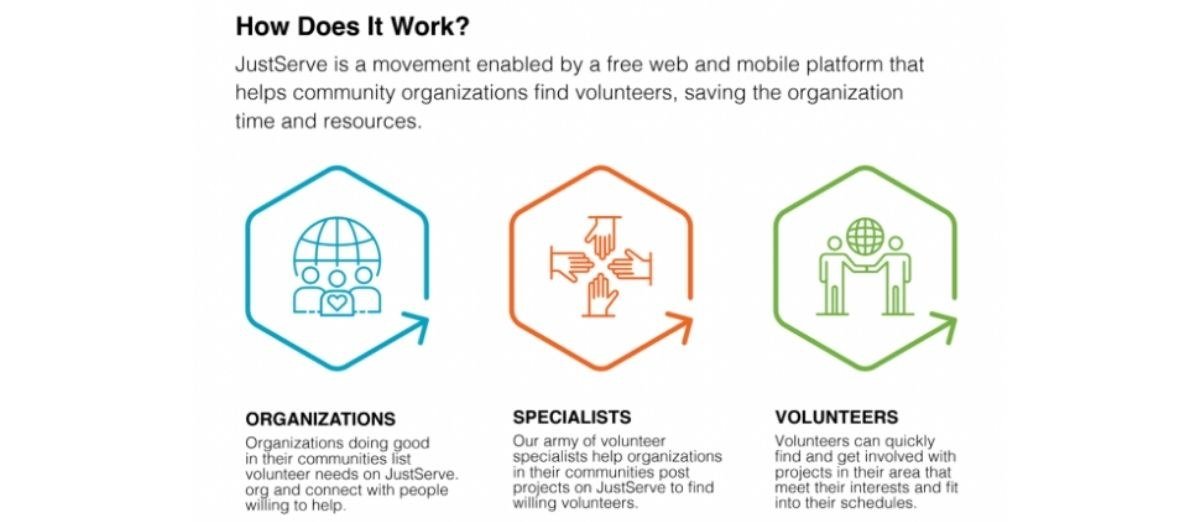 Looking for a way to make your community a better place? Utilizing JustServe will help you find just the right project that interests you.  Volunteering for the project will take you through a free, one-time registration process and you will receive a confirmation about the day.  Then, just show up and serve!
There are service projects you can do in groups, on your own, at home, outdoors or indoors, in the community.

There is something for everyone – check out JustServe to find something that interests you.
We may not solve world hunger immediately, but we're convinced that by serving each other in our local communities, we're paving the way for much broader changes. Our individual efforts don't need to be huge—a little bit of change here, a few hours there—but even small efforts quickly add up to make a real difference.
As we work side-by-side and learn from each other, mutual understanding increases, misconceptions can be corrected, and new friendships are built.
Benefits of service include:

Self-Esteem

Mental health

Builds relationships

Community engagement

Meet new people

Opportunity to give back 

and much more! 
Are you looking for a service opportunity perfect for you? 
Expand your search radius from 5 miles to something a little further

Check opportunity attributes such as Suitable for all Ages, or Group Project

Customize for your particular skills or interests

Search for Remote Projects, which you can do from anywhere
Visit: JustServe.org