WELCOME HOME! KITS DELIVERED YEAR-ROUND WITH ASSISTING OVER 2,000 PEOPLE AS THEY ARE REHOUSED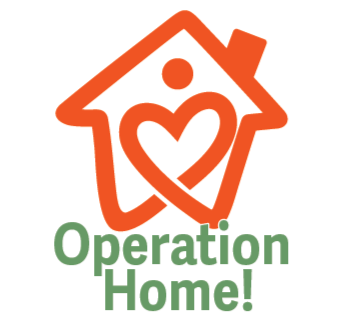 This article was contributed by a local member of The Church of Jesus Christ of Latter-day Saints. The views expressed may not represent the views and positions of The Church of Jesus Christ of Latter-day Saints. For the Church's official site, visit churchofjesuschrist.org.
"Homelessness is a tragic condition that afflicts individuals and even families. The causes are varied, and solutions are often difficult, but whether homelessness stems from conflict, poverty, mental illness, addiction, or other sources, our response to those in need defines us as individuals and communities.
Local leaders of The Church of Jesus Christ of Latter-day Saints partnered with the Nevada Homeless Alliance to take part in Operation HOME! This project is a community-wide effort to quickly and permanently house members of the Southern Nevada community who are unhoused. The Church is grateful to be partnered with government, community, and civic leaders to help tackle this issue. We appreciate this opportunity to aid in the effort to find solutions that will not only relieve the suffering inherent in homelessness, but also implement measures that will help homeless individuals become self-reliant.
The Church of Jesus Christ of Latter-day Saints feels keenly a responsibility to help in a Christlike way and has participated in efforts to address homelessness for many years." (First Presidency Statement April 6, 2017)
This partnership began in the summer of 2021. To date, over 658 households have been rehoused, representing over 2,000 people that have settled into new housing.
When applicants are placed in housing, they are provided with "Welcome Home Kits" that include items they may need to get settled into their new home. The "Kitchen Kit" includes items such as plates, silverware, bowls, a can opener, dish towels and dish soap. The "Bathroom Kit" includes a laundry basket, bath towels, a shower curtain, hygiene items and paper goods. The "Cleaning Kit" includes a garbage can, garbage bags, cleaning products and supplies.
Church congregations have aided on a rotation basis throughout the year to provide the much-needed supplies for these kits. Congregations of The Church of Jesus Christ of Latter-day Saints have been supplying these kits since the program began in 2021. In all, over 3,660 kits have been provided.
Recently, nine Henderson congregations were given the assignment to supply seventy-five "Welcome Home Kits." The nine congregations were able to not only fully assemble eighty-five kits, but to also fill an entire SUV with extra donated items.
As Jesus taught through the parable of The Good Samaritan, we are all commanded to care for the poor and needy. There is an overwhelming need for these kits, and we are thankful that so many in the valley who have helped with this ongoing project. We are thankful for all those within the Greater Las Vegas area for their desire and efforts to serve others and follow the example of our Savior Jesus Christ.
If you are interested in helping provide items for these kits, please visit the JustServe website at: https://www.justserve.org/projects/77e57d1d-8ab8-44ae-bb07-bc750b1069e3/operation-home!-welcome-kits?shiftId=63d325ad-11cc-43a0-b76f-f40be7b5dc31